Welcome to Centerville Missionary Baptist Church!
Established in 1867
Our Vision: CMBC exists to care for all people, connect with communities, while equipping believers to evangelize and exalt the name of Jesus.
Our Mission: We believe we can achieve our vision by being a
Community-focused Church
Mission-oriented Church
Bible-based Church
Christ-centered Church.
HISTORY
In 1857 the Blacks in Paris organized the First African Baptist Church, under the leadership of Rev. Elisha Greene. In 1867 some of its members went out from this fellowship and organized another church. This was the beginning of the Centerville Missionary Baptist Church. The first pastor was Rev. Thomas Gant of Lexington, KY. This fact is documented in Rev. Elisha Green's Book, "The Life of Rev. Elisha W. Green.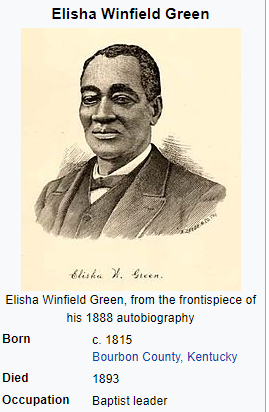 After multiple damaging events, the current structure was rebuilt in 1904 through the assistance of deacons and other members of the church. 13 pastors have been chosen by God to watch over his flock in this pasture. Rev. Michael L. Zachary Sr. has been the Pastor since 2016.
As one can determine, Centerville Missionary Baptist Church has a great mark in Kentucky history. In 2007, the church received its own Historical Marker, #2178, which reads:
"Established in 1867 under Rev. Thomas Gant after members left the fellowship of First Baptist Church Paris, Rev. Elisha Green, pastor. Current structure of wood mold brick built in 1904. Membership includes descendants of the original congregation."